There is a vintage shop on Etsy that I just love to look through. It's called
Scrappy Puppy Vintage
, and the reason I love it is that the owner makes up some really funny stories for the items he sells. Also, he uses his profits for medical research, so here's your chance to help out and get something for yourself at the same time.
He actually makes you believe that you need these "
poison
" stickers, because he comes up with so many good uses for them.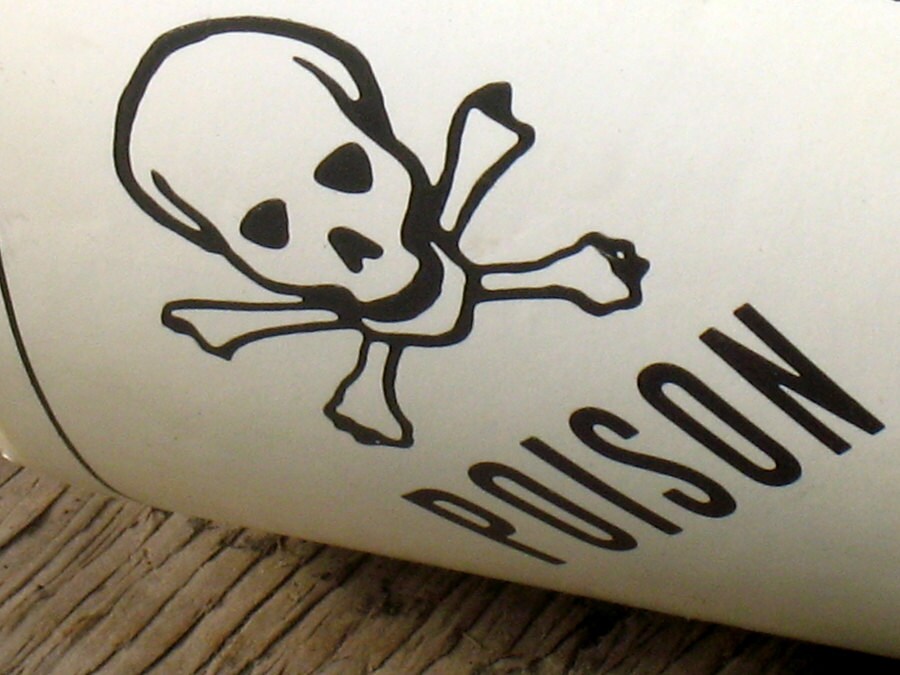 He also finds some really unusual things. How cute are these kissing duck
salt and pepper shakers
?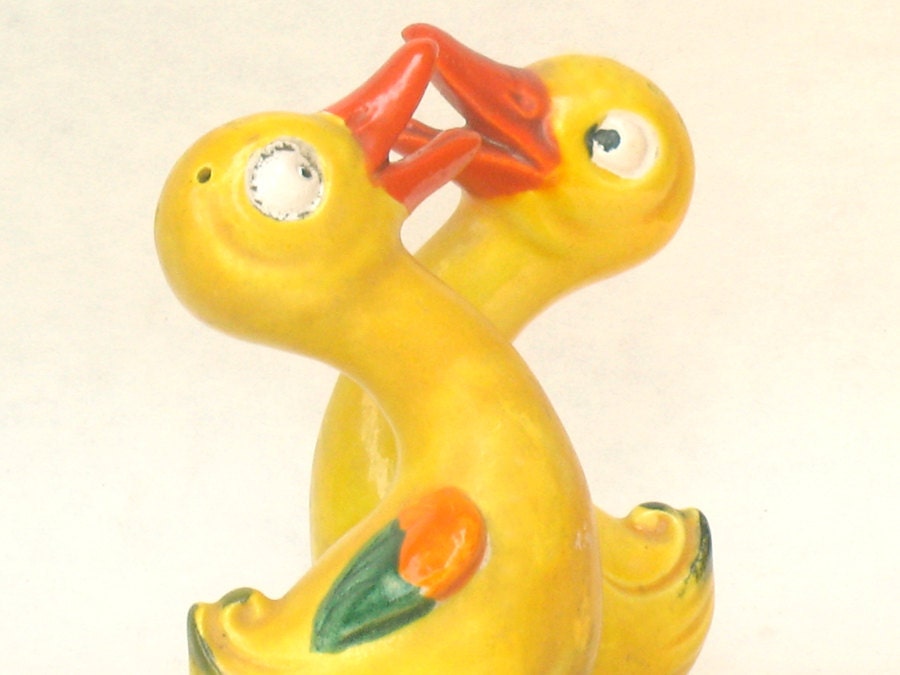 I think I may be the other person he talks about in the description of this piece who still uses pencils. I like them better than pens because I make a lot of mistakes and I can erase. This is a very cute
pencil sharpener
, and I may claim it for myself.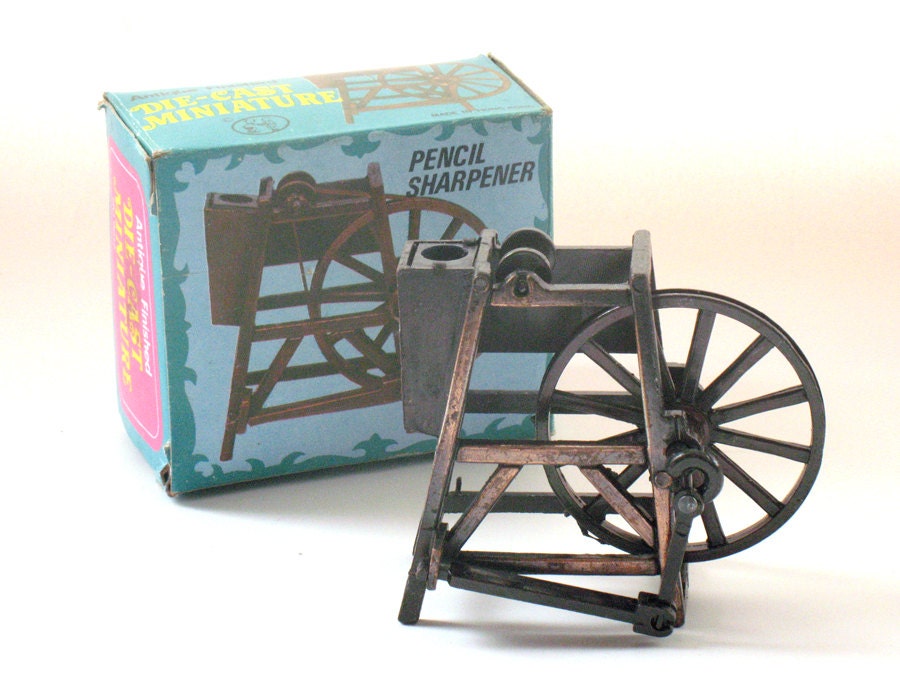 Visit the Scrappy Puppy Vintage shop yourself, and often, as you never know what you will find there.
Cat